Breakfasts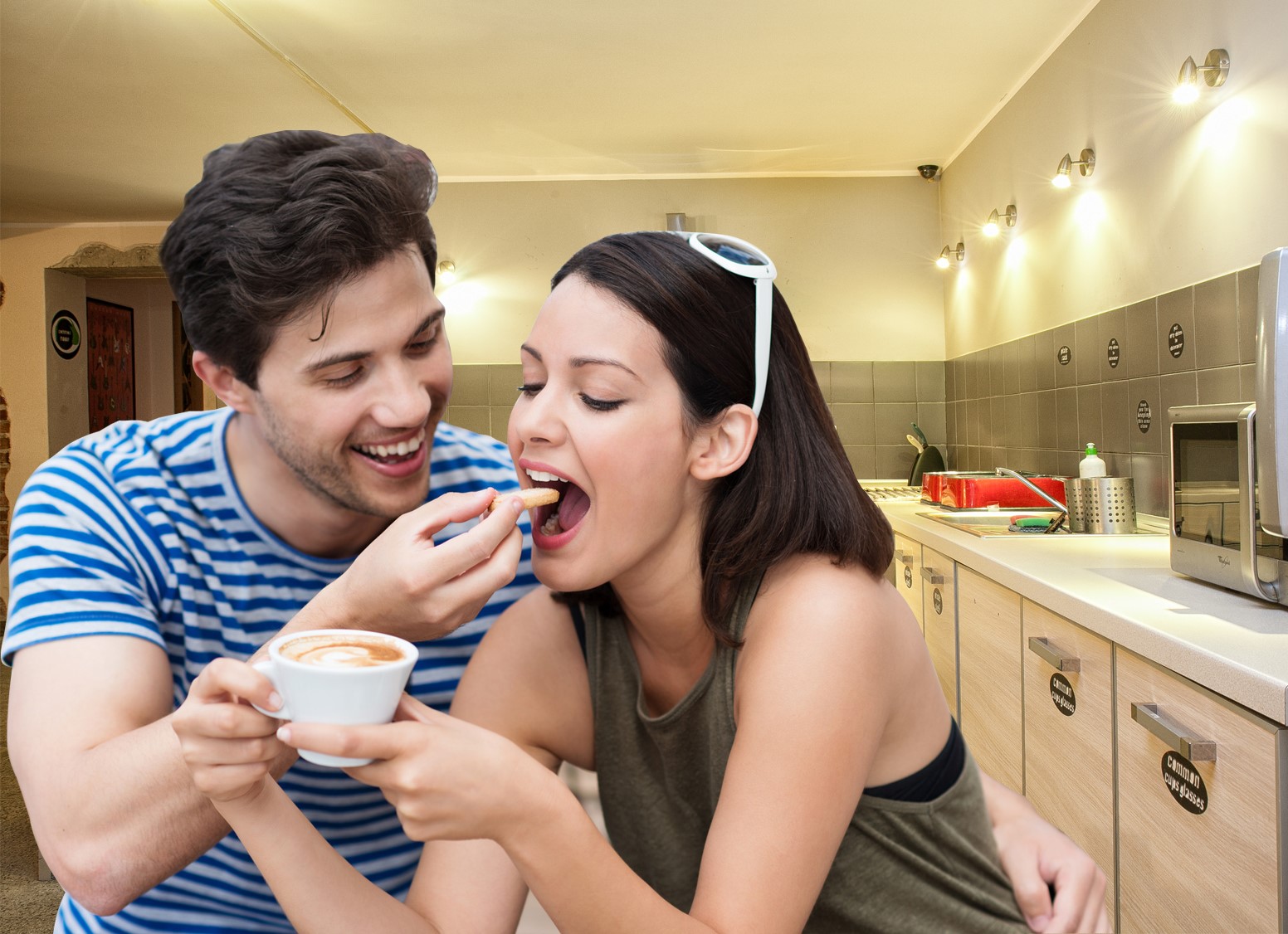 In La Guitarra Hostels breakfasts are served from 7.30 a.m. to 10.00 a.m..
We serve it at the dinning room and we guarantee a typical continental breakfast menu.
Any products of our breakfast are available at the swedish buffet (without any limits – just at the dinning room).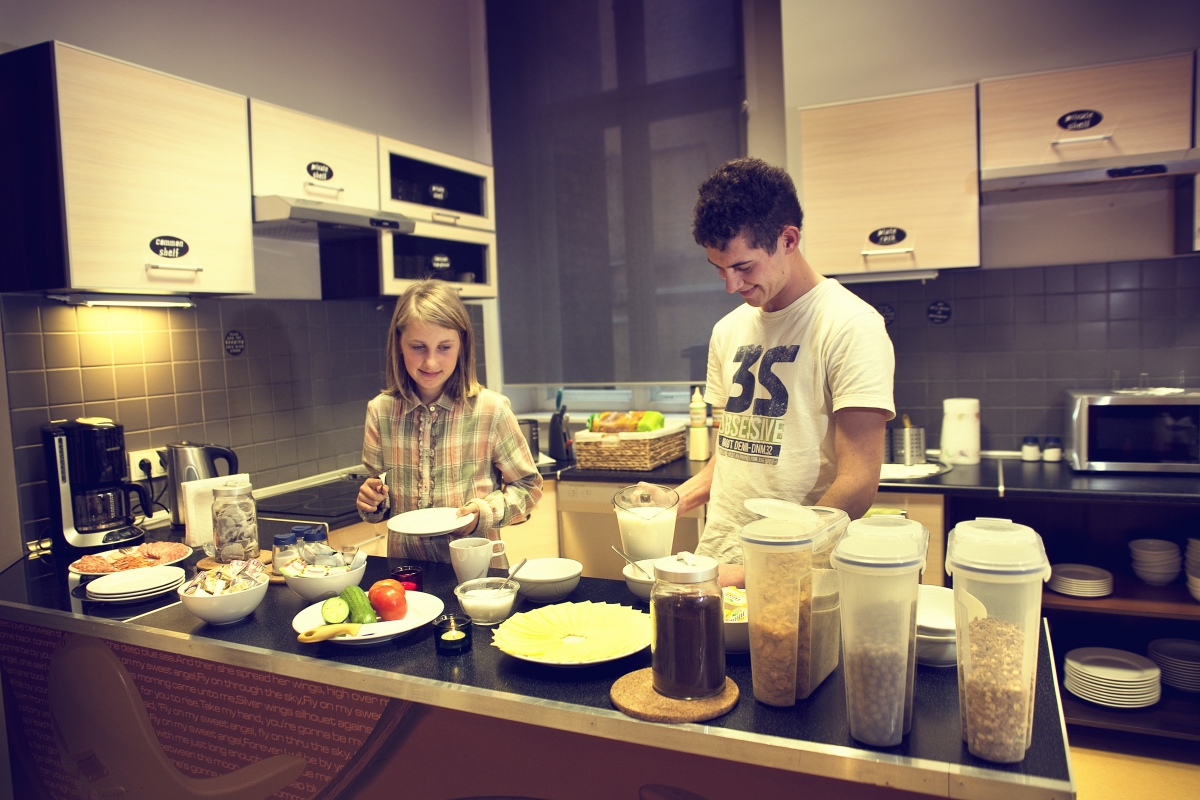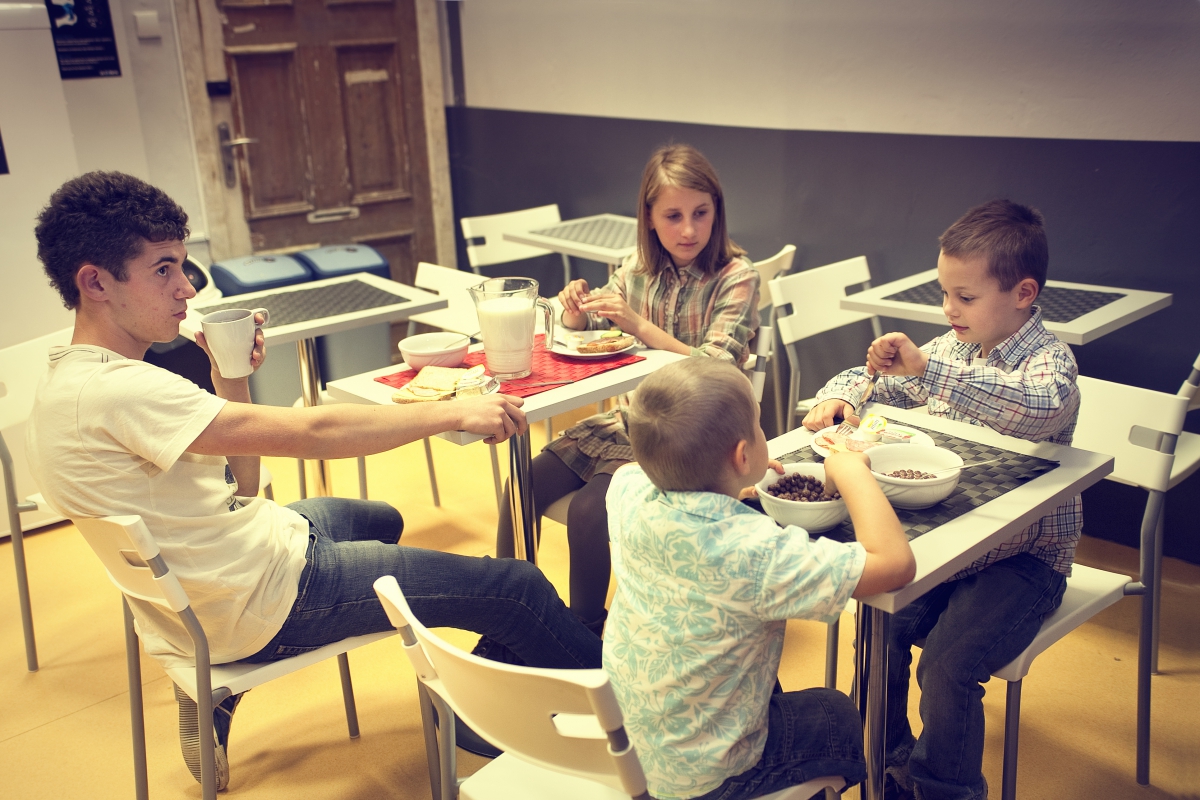 We provide:
two types of bread
two types of meat
three types of cornflakes
yellow cheese
three types of tasty processed cheese
two types of fresh vegetables (tomatoes, cucumbers)
three types of jam
butter mix
coffee
tea
milk
pepper, salt,sugar, mustard and ketchup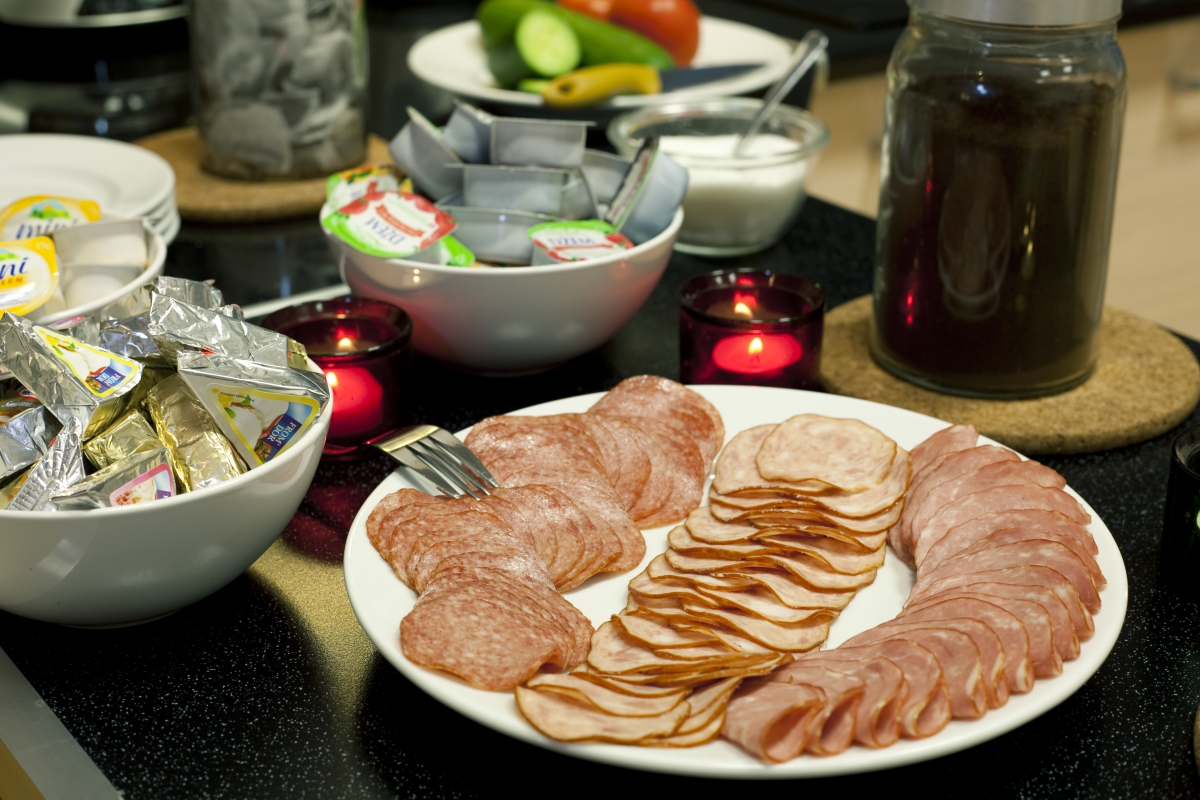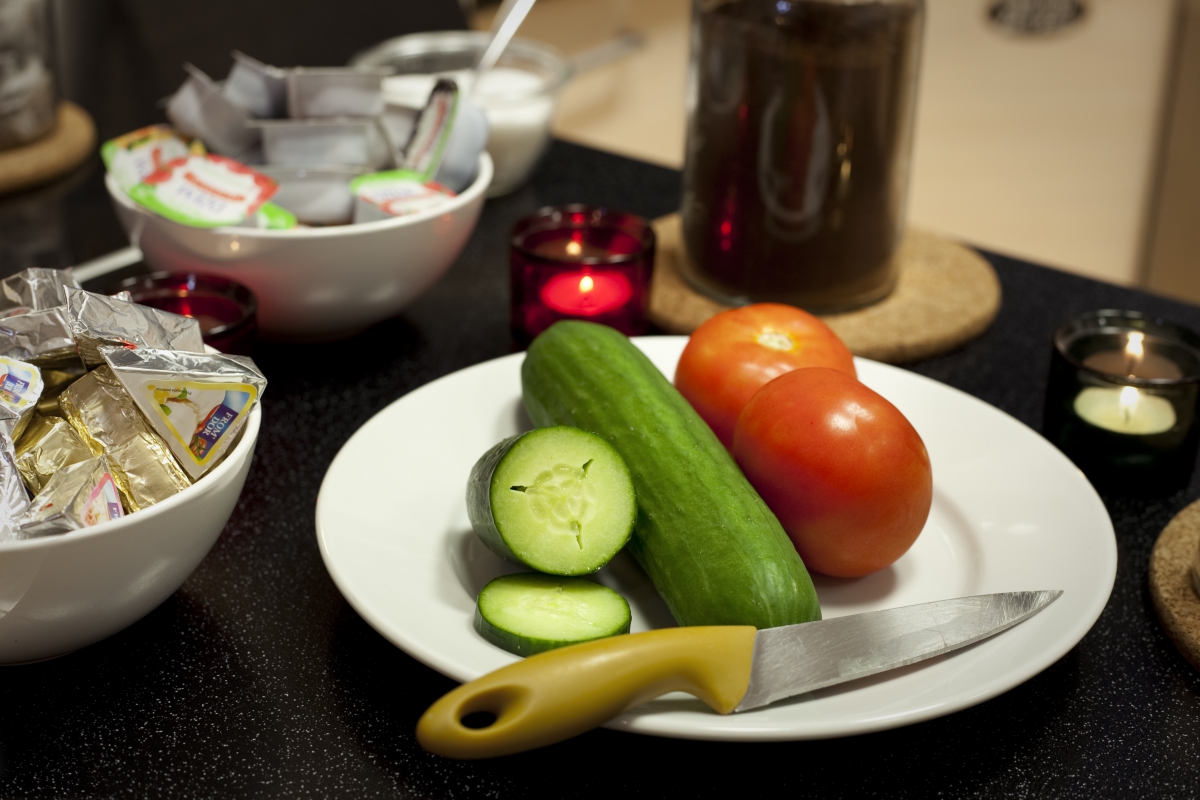 Meal products are issued up to 10.00 o'clock a.m. in the quantity which is prefered by our guests in accordance with our menu. La Guitarra provides the best availability, choice and amount of any kind of breakfast products. All products are placed in a way to give you the best feelings. Prepare your own meal by yourself.
It is very easy and pleasant to have a meal in La Guitarra, because this cozy place is fully equipped with the kitchen equipment and all kitchen utensils – cups, glasses, plates and cutlery.
We wish you a tasty meal and pleasant time you are with us always.