Directions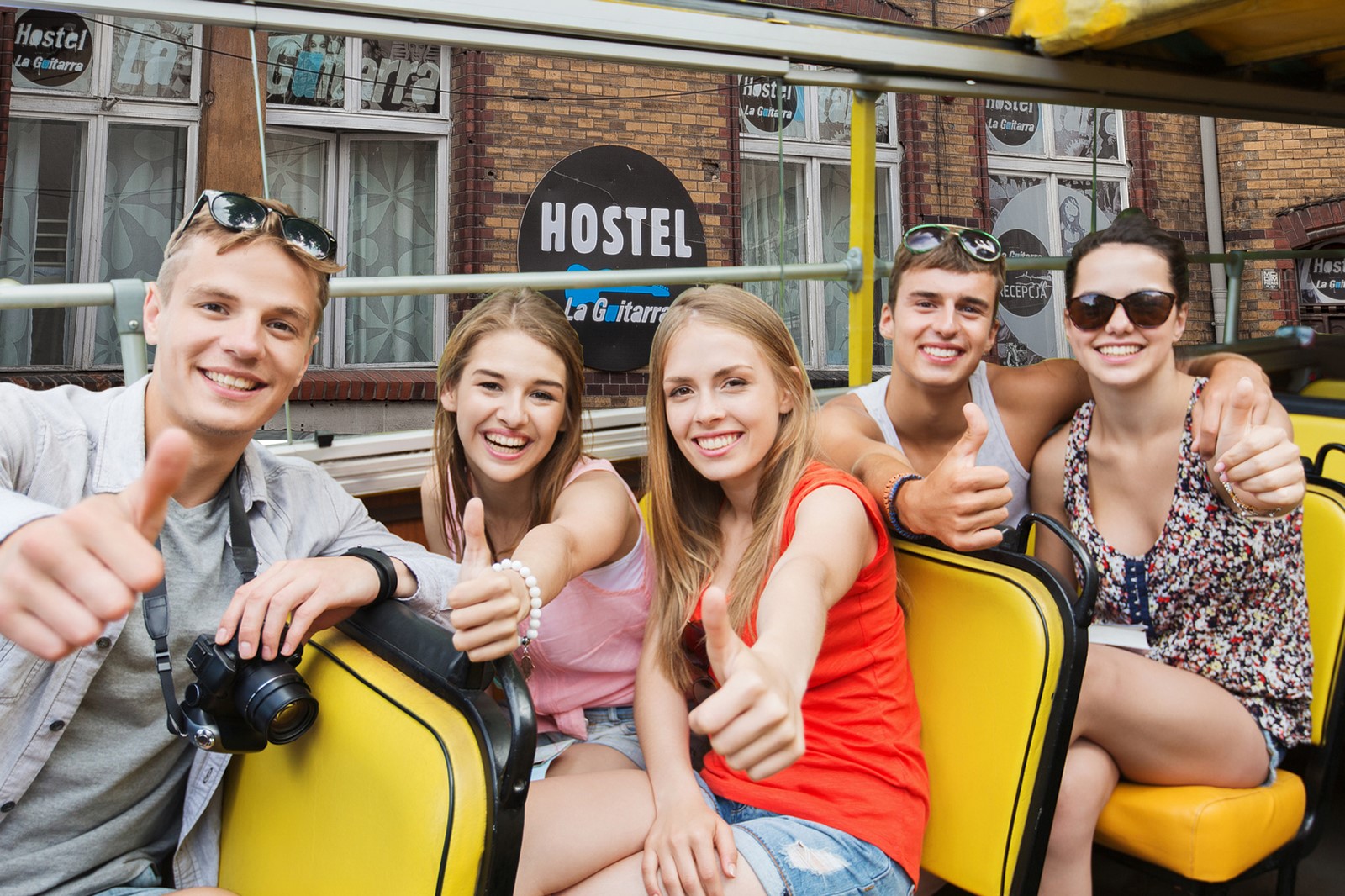 AFOOT
To go on foot to the Hostel La Guitarra from Gdańsk Main Railway Station and PKS Gdańsk Main Bus Stop – takes about 15 minutes. You must first go through the underpass in the direction of Cinema City "Krewetka" (150 meters). After leaving the underpass (going upstairs – to the cinema) turn left and follow the street Heweliusza towards the shopping center "Madison" (50 m). Next to "Madison Mall" please turn right following Rajska Street and walk to the cross with Podwale Staromiejskie (100 m). Here turn left and walk straight ahead (street Podwale Stromiejskie goes into Grodzka Street). After about 500 meters (in the meantime you will pass the Hilton Hotel and a few friendly hostels) you will find us in the last building on the left side of Grodzka Street (Grodzka 12).
PUBLIC TRANSPORT
From the Main Railway Station (PKP) "Gdańsk Główny": take a taxi (4 EUR) or just have a walk (15 min) following the instructions:
From the main train station you need to go underground across to the Cinema City Krewetka, up the steps, turn left and follow: Heweliusza Street. After about 50 m when you will see the shopping mall (Madison) turn right and go straight following: Rajska Street until you reach an info board at the central area (You`ll see a brick tower), then turn left and follow: Podwale Staromiejskie Street) go straight ahead about 500 m (after a while the name of the street changes to Grodzka Street)- we are very close to the river Motlawa 80m after you pass the Hilton Hotel. We are in the last building on the left side.
From the Bus Station (PKS):
'Dworzec PKS' stop: follow the instructions above.
From the Lech Wałęsa airport:
You should take bus no. 210 and get off at the main railway station ("Dworzec Główny" – 14th stop). It takes about 45-50 minutes to get there from the airport. Than follow the instruction above.
TAXI
Taxi services in Gdańsk are relatively cheap. Rough prices for a taxi ride to our hostel on a weekday are given here:
a) from the bus station (PKS) – around 15 zł (4 EUR)
b) from the train station (PKP) – around 15 zł (4 EUR)
c) from the airport – around 60 zł (15 EUR)
for a night ride or at weekends/holidays you need to add 50%.